Blog
27/7/21: Baird Cup (Round 2) Photos
In the second round of the BLI senior trips (Baird) cup on a hot morning in Failte Park, Bray's John Cheevers' and his team (Niall Shelley, Peter Gough) defeated a useful Railway Union trio (Adam Kells, Ciaran Carrick, Derek Kells) 18-13. Some images of the match can be viewed here.
4/7/21: Baird Cup Photos
Recently a Bray team captained by John Cheevers took on an outfit from Ierne in the BLI senior trips (Baird) cup in Failte Park. While the home side raced into a healthy lead the visitors never gave up and were able to stage a late rally. It finished 22-16 to Bray. Some images of the match are here. There's also some shots of a roll-up that took place at the same time.
25/6/21: Today FM Podcast
Sean Keegan of Crumlin BC introduces bowling on Today FM.
23/6/21: Awakening from Lockdown
Our latest Youtube video: Awakening from Lockdown.
12/6/21: Roddy O'Leary's Image Archive
Our BLI rep, Roddy O'Leary, was quite active on the camera down through the years and the best of his photos are now on our website. Quite a bit of help was needed to put names to the faces with Fran Neilson being outstanding in this regard. She was ably assisted by Roddy & Pam O'Leary, Phyllis Brett, Eddie O'Sullivan and Richard Neilson. Patrick Brosnan handled the technological side of things. Thanks to all for their efforts. Roddy's images can be found here.
26/5/21: New Sign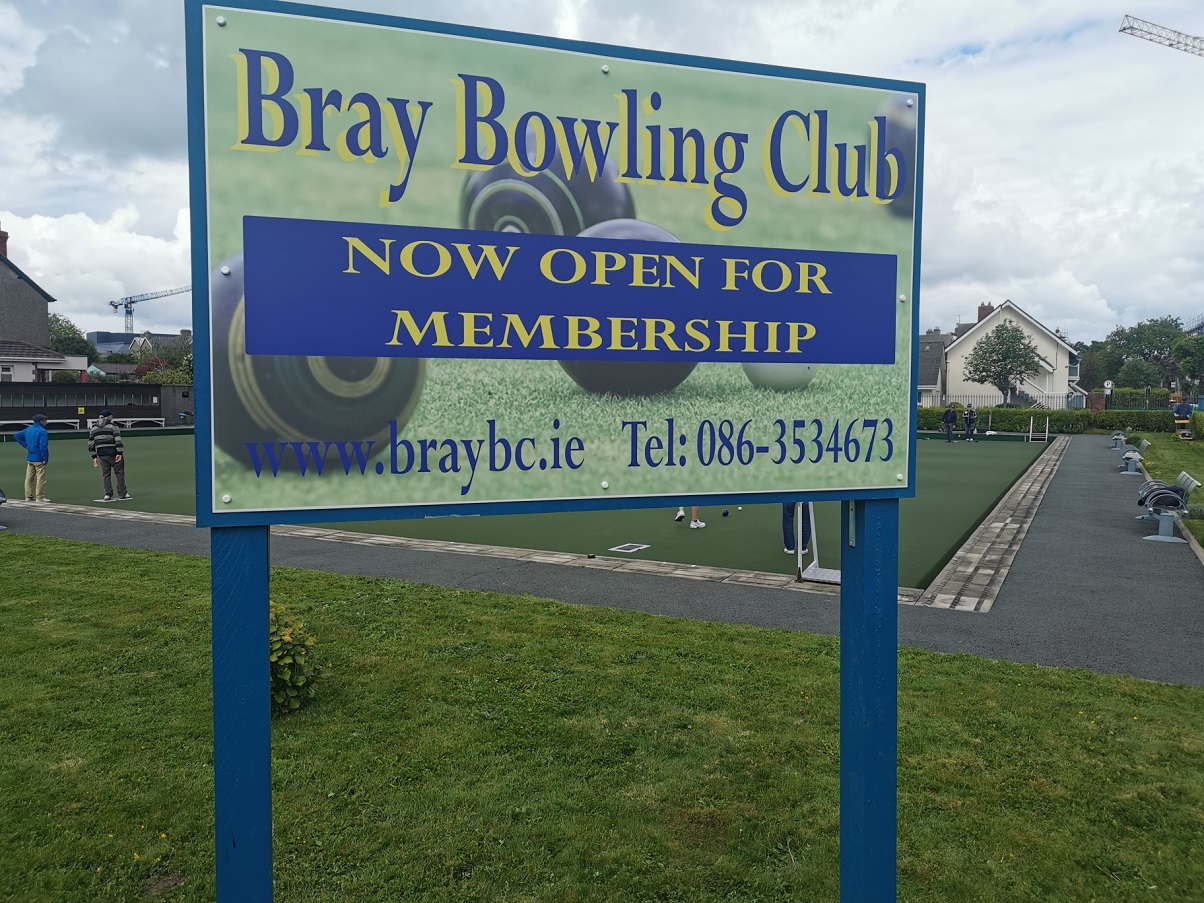 Bray's new club sign is thanks to the hard work of Marcus Donohoe, Owen Byrne, Tiernan Kavanagh and Chris Fitzgerald. We always welcome new members.